Heavy legs, Microcirculation and Circulation
Flavofort 1500® line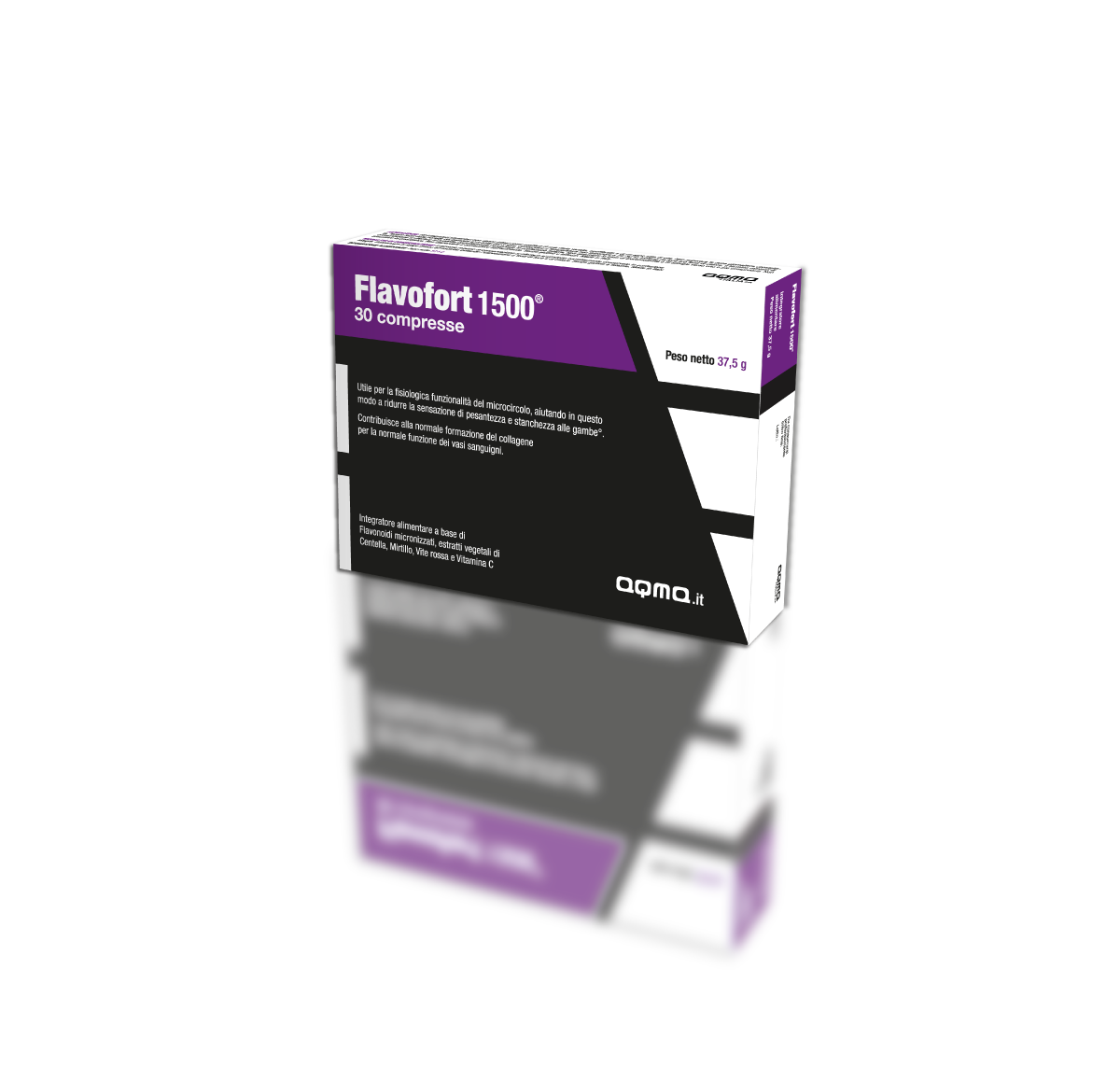 30 Tablets
Flavofort 1500®
Flavofort 1500® is a food supplement based on micronized flavonoids (diosmin, rutin, quercetin, hesperidin), plant extracts of centella, Blueberry, with proanthocyanidins from red vine and Vitamin C which help to maintain microcirculation functionality in good condition.
Blueberry, Centella and red vine proanthocyanidins are useful for microcirculation functionality, reducing feeling of heaviness in legs. Vitamin C contributes to normal collagen formation for normal function of blood vessels and to protection of cells from oxidative stress.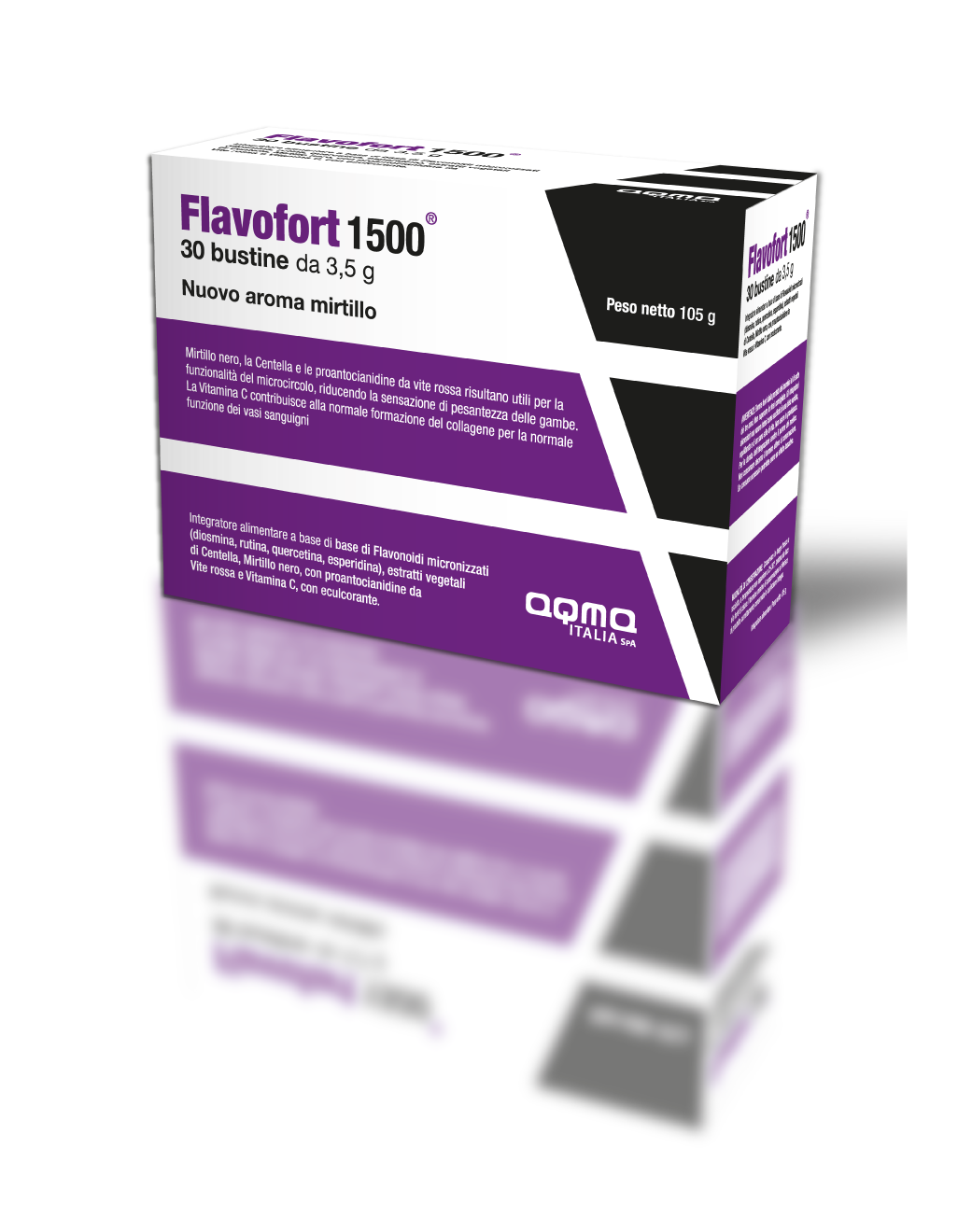 Packaging with 14 and 30 SACHETS of 3,5 G Blueberry flavoured
Flavofort 1500®
Flavofort 1500® sachets is a food supplement based on micronized Flavonoids (Diosmin, Rutin, Quercetin, Hesperidin), plant extracts of Centella, Blueberry, with red vine proanthocyanidins and Vitamin C, with sweetener, useful for the physiological functionality of microcirculation, helping to reduce feeling of heaviness and fatigue in legs. Contributes to usual collagen formation for normal blood vessel function.
Leg cream
Flavofort 1500®
Flavofort 1500® leg cream contains Blueberry, Centella Asiatica, Sodium Hyaluronate and Sweet Clover. It gives relief to heavy and tired legs even in presence of microcirculation alterations.

Made in Italy

Gluten free

Lactose-free

ISO 9001 Certified Manufacturing Standards

Sistema di gestione conforme alle norme GMP Integratori

Made in Italy

Gluten free

Lactose-free

ISO 9001 Certified Manufacturing Standards

Sistema di gestione conforme alle norme GMP Integratori
Subscribe to our newsletter to be updated