Promotes sleep and relieves anxiety
Ansivor®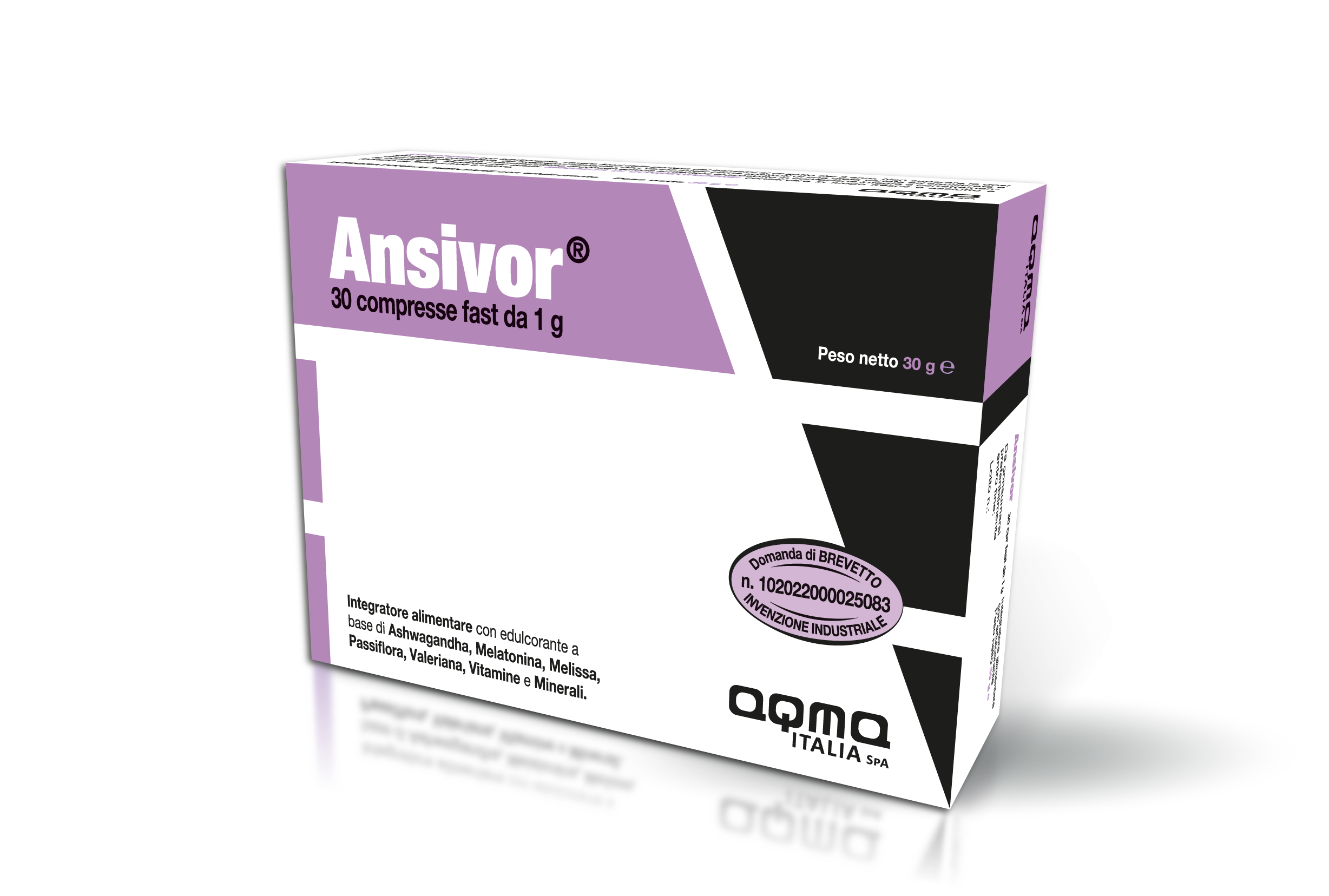 30 Fast dissolving tablets of 1 g
Ansivor®
Ansivor® is a supplement based on Ashwagandha, Melatonin, Lemon Balm, Passionflower, Valerian, Vitamins and Minerals.
Ashwagandha is a tonic-adaptogen, indicated for physical and mental tiredness, it promotes relaxation, mental well-being and body natural defenses. Lemon balm and Passionflower promote relaxation and mental well-being. Valerian is indicated for relaxation and promotes physiological sleep. Lemon balm promotes normal mood. 1 mg of melatonin just before bedtime contributes to reduction of time required to fall asleep.
Magnesium, vitamins B12, B6 and B2 contribute to the reduction of tiredness and fatigue. Magnesium, copper, vitamins B12, B6, B2 and B1 contribute to normal energy metabolism and normal functioning of nervous system. Magnesium, vitamins B12, B6 and B1 contribute to normal psychological function. Zinc contributes to normal cognitive function.

Made in Italy

Gluten free

Lactose-free

ISO 9001 Certified Manufacturing Standards

Sistema di gestione conforme alle norme GMP Integratori

Made in Italy

Gluten free

Lactose-free

ISO 9001 Certified Manufacturing Standards

Sistema di gestione conforme alle norme GMP Integratori
Subscribe to our newsletter to be updated