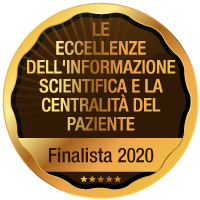 Finalist 2020
Premio Eccellenze Informazione Scientifica Multicanale
The Company
AQMA Italia has been founded in 2017 with the aim of actively contributing to the development of Italian nutraceutical production and distribution. The Company with head office in Milan and operational branch in Naples is an innovative start-up in the varied panorama of firms operating in the field.
---
Our Values
---
AQMA ITALIA is a pharmaceutical company developing high quality and INNOVATIVE patented products entirely Made in Italy and promotes a new care and WELL-BEING PHILOSOPHY, allowing consumers to improve their standard of life by integrating nutritional elements functional to the maintenance of our body's activities.
---
Team
Let's introduce us
AQMA ITALIA invests in its people and in their values as company's first resource. Company's employees are long experienced people in their areas and are strongly oriented towards their objectives putting great attention, love and dedication to their work.