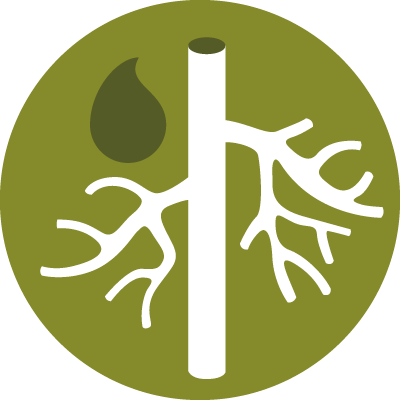 Angiology studies anatomy and pathologies affecting blood and lymphatic vessels. The word derives from old Greek angios ("vase") and logos ("study").

Correct functioning of vascular system, both arterial and venous, is fundamental for the whole organism well-being. Blood, when rich of oxygen and nutrients, reaches organs and tissues through a dense network of arteries and capillaries, and then returns to heart through veins. This dynamic circle is essential for nourishing and oxygenating cells and organs of our body, to preserve its correct functioning. Circulatory system requires arteries and veins with physiological elasticity and a structure allowing vessels to adapt to blood pressure changes. Therefore, preserving vessels functionality and health is essential and best practise is a healthy and balanced diet together with regular physical activity.

There are many substances able to favour maintenance of vessels physiological functionality and elasticity, to help prevention of pathologies of circulatory and lymphatic system, including venous insufficiency, a circulation disorder characterized by a difficult return of blood from limbs to the heart.

The most typical sign of venous insufficiency is the appearance of enlarged, dilated and tortuous veins on surface of legs skin, associated with pain, swelling sensation and heaviness of limbs, especially of legs and ankles. Symptoms of venous insufficiency, often without pathological causes but with functional and seasonal alterations, tend to increase with summer season onset and in case of prolonged standing position or poor physical activity. Proctology, on the other hand, is the medical field dealing with study and treatment of anus and rectum pathologies, including hemorrhoidal syndrome, characterized by a venous insufficiency defined as peripheral. Poor circulation is also a major cause of hemorrhoidal syndrome. In addition to correcting eating habits and adopting a less sedentary lifestyle, there are some alternative remedies that can offer benefits through the integration of specific natural substances.
Flavofort1500®
is a nutritional supplement based on micronized flavonoids (diosmin, rutin, quercetin, hesperidin), vegetable extracts of Centella, blackberry, red grapevine and vitamin C. Centella, red grapevine and blackberry are useful for the physiological functionality of the microcirculation, thus helping to reduce the feeling of heaviness and fatigue in the legs.
Flavofort1500®
leg cream contains Blackberry, Centella asiatica, Sodium hyaluronate and Melilotus. Gives a feeling of well-being in the areas where applied. It gives relief to heavy and tired legs even in the presence of alterations of the microcirculation. Helps keep the skin compact, soft, smooth and toned, favoring skin hydration.
Medronys colesterolo®
is a nutritional supplement based on Artichoke, Berberis, Fenugreek, Olive with Astaxanthin. The artichoke maintains the normal metabolism of lipids, berberis maintains the regular functionality of the cardiovascular system, fenugreek favors the metabolism of carbohydrates, triglycerides and cholesterol.